About Our H&W Produce Millwoods Store
Your Locally Owned, Community-Driven, Fruit and Vegetable Store!
This is where our story began. Richard Harrison, Gwen Harrison, and Bedford Williams built and opened this store on July 31, 1999. For the past 22 years, Bedford and store manager, Natasha Goryk, have operated this store with a passion for supplying their community with a local, ethnic, and exotic selection of produce. H&W Millwoods also carries a large selection of grocery items, such as Italian Bakery bread, Sunbake pita breads, and even milk. With the wide variety of locally made products, you are sure to add some excitement to your next meal! This location also offers curb-side pickup. Call one hour in advance and place your order over the phone, and simply pay by card or cash when you arrive.
The next time you are on the South side of Edmonton, make sure to stop in and check out the amazing prices and weekly specials. See you soon at H&W Millwoods!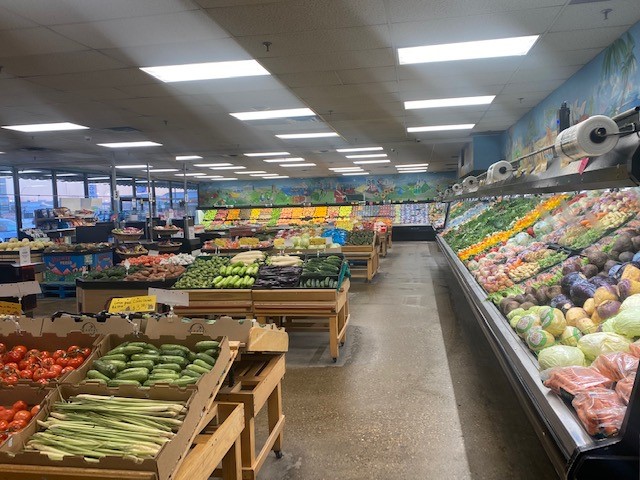 H&W Produce Millwoods
9261 34 Ave NW #31
Edmonton, AB Canada T6E 5T5
(780) 436-7970
Hours of Operation